How to attract, retain and upskill a future–leaning workforce
The State of Technology Workforce in 2023
As we move through 2023, the technology workforce is facing significant changes. Overarching economic concerns have resulted in substantial tech layoffs and hiring freezes. Meanwhile, Gartner predicts a 5% increase in IT spend this year as new advancements in Cloud and AI continue to emerge at a rapid pace and businesses strive to stay competitive by embracing these new technologies. In order to thrive in this rapidly evolving industry, businesses will need to stay agile and invest in their talent to keep up with the latest trends and technologies.
The relationship between workers, their work and the workplace has dramatically shifted such that where, when and how people work is no longer a given. As more and more companies shift their operations and infrastructure to the Cloud, professionals with expertise in Cloud-related technologies such as Amazon Web Services (AWS) and Microsoft Azure will be in high demand. Additionally, the growing use of artificial intelligence and machine learning in various industries is expected to drive demand for professionals with skills in these areas.
So what does the future of work mean for your enterprise in 2023? How do you attract and retain a workforce with the diversity and skills to meet today's future leaning challenges?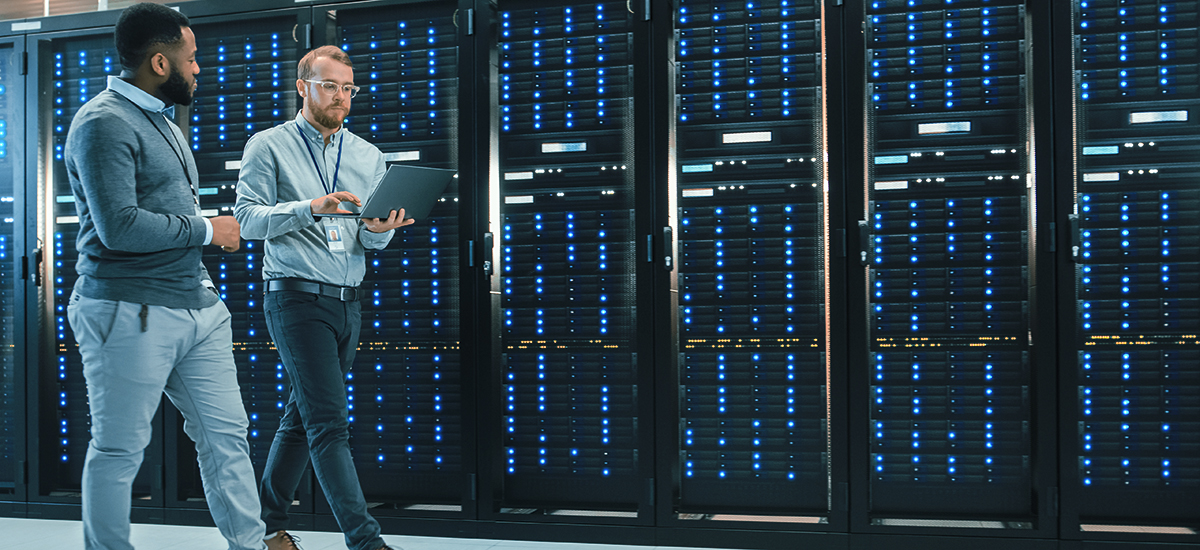 With the increase of remote work, people have more job opportunities than ever and are looking beyond salary and benefit packages when considering new roles. Your Employee Value Proposition (EVP) is a critical factor in creating and maintaining a robust talent pipeline that supports your long-term talent strategy.

Craft an EVP to Serve as a Key Differentiator
Employee Value Proposition communicates the values and culture of an organization and identifies the unique people, policies, processes and programs that demonstrate the organization's commitment to the total work experience and employee growth and development.
Your EVP is crucial to not only attract talent, but to attract people who best fit your organization and share its values. It is key to your big picture talent strategy because it should appeal to and attract people who will thrive in your culture.
Traditional EVPs focus on company culture and compensation; EVPs that focus on tech tend to highlight opportunities for career growth and development, access to cutting-edge technology, a positive and collaborative work culture and a diverse and inclusive environment.
Your IT EVP should include:
Innovative opportunities to try new approaches and POCs such as learning Dojos, Hackathons and a Thought Leadership culture
Training and continuing education focused on the latest in tech, process and tools
Positive, inclusive and flexible work environments
Collaboration with universities and tech communities
Clear pathways for growth and advancement within your organization

Create a Talent Pipeline
Develop a long-term talent strategy. College graduates entering the job market today are comfortable with job hopping. Think of creative ways to engage with universities and colleges to help acclimate future graduates to your organization. If they join you after graduation, they will start off ready to make immediate contributions, with an understanding of your culture and loyalty to your organization.

Think Beyond Compensation and Benefits
While competitive compensation does matter, people care equally, or more, about what they will be working on and if your organizational culture is a good fit. Potential employees are asking more in-depth questions such as, "Am I coming here to play an innovator? Can I develop professionally and grow my skillsets? Will I be able to keep up with AWS and the new features they roll out every day? What's your organization's purpose? Do your corporate values align with mine?"

Promote Corporate Values to Attract Mission-Driven Employees
Recent graduates want to work for responsible, purpose-driven companies that align with their values. Promoting your company's values and purpose is attractive to Generation Z as they enter the workforce. They are energized by work that aligns with their values, especially if the organization they are working for prominently promotes its values and purpose.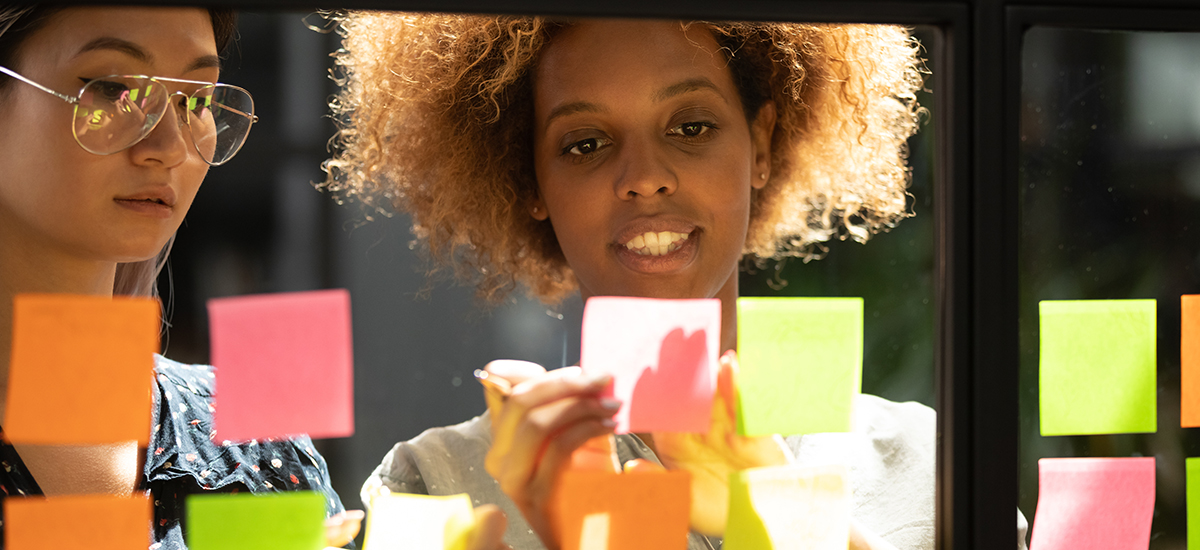 Retain Top IT Talent in Cloud, Agility and Change Management
Retaining talent is driven by the strategies and actions that organizations take to keep their most valuable employees from leaving the company. This can include offering competitive compensation and benefits packages, providing opportunities for career advancement, fostering a positive and supportive work environment and investing in employee development and training programs.
In an extremely competitive market for IT professionals in Cloud, Agility and Change Management – with turnover rates as high as 25% – retaining your best talent provides a competitive advantage by reducing costs and maximizing productivity. It's costly to replace, hire and train new employees, especially in urgent, short notice situations. Your current employees are familiar with the company culture, legacy technology and unique challenges you face. Compared to new hires, they have a head start on the learning curve when pivoting to new projects or engaging in transformation efforts.
Technology and methodology transformations require your teams to develop new skillsets. Whether you are migrating legacy technology or implementing automation, Cloud technology or low-code/no-code platforms, the current people in your organization – your existing people who are familiar with your business, culture and systems – can be the best option with upskilling and training to support new needed capabilities.
Salesforce's "Future of Work" research found that 70% of knowledge workers feel that having more opportunities for workplace learning makes them more productive and engaged. 67% say they are more likely to stay with a company that provides continuous learning opportunities.

Prioritize Upskilling Opportunities and On-the-Job Learning
With true Enterprise Agility requiring continuous migrations from legacy technology, ongoing data migrations, systems integrations and a one-way road into the Cloud, having premium tech talent remains a prerequisite to success. The need for tech talent has created a supply and demand issue for people possessing the skillset to implement these technology transformations. A Harvard Business Review survey indicates that most CIOs still designate the tech talent gap as the largest inhibitor of speed to market and overall delivery. Beyond compensation and benefits, ensuring that their skillsets are sharp and constantly evolving is a top priority. How do you ensure your employees are able to learn on the job?

Provide Leadership Development Opportunities
You need a strategy and culture that identifies and develops leaders from your existing teams. High performers looking for growth opportunities often aren't well equipped to transition into leadership roles. Leadership training and development are key upskilling competencies that organizations should adopt and purposefully support. Establish a clear path for career progression and provide opportunities for employees to take on increasing levels of responsibility and leadership within the company.
A 2021 survey by the workplace learning platform Talent LMS and recruiting software Workable found 72% of tech workers were thinking of leaving for greener pastures. One of the main reasons for this was found to be limited career progression. All things being equal between job opportunities, knowing that they are being invested in and valued as future leaders where they are makes a big impact in retention and it's something you can demonstrate in a tangible way, giving you a great competitive advantage.

Challenge Employees to Grow with Stretch Assignments
Stretch assignments can be used to help employees develop new skills and grow professionally. A stretch assignment is a temporary internal role that challenges employees beyond their current knowledge and expertise. They can help people engage more deeply with your organization and prepare for career growth within the company. They are a great way to tangibly demonstrate that you value employees and see them as part of the organization's future.

Foster a Positive and Inclusive Work Culture
Create an environment where employees' unique perspectives and talents are valued and supported. It's not enough to recruit a diverse workforce if there isn't an inclusive company culture. It is important to employees both individually and collectively to be part of a work culture where they feel at home and are valued for who they are.

Communicate Your Organization's Mission and Values
Today's workers are motivated by purposeful work. Organizational mission and values are important to them and they want to know that their work aligns with and advances the mission and values. Clearly and regularly communicate and reinforce your organization's mission and values and be sure that workers understand how what they do contributes to the mission.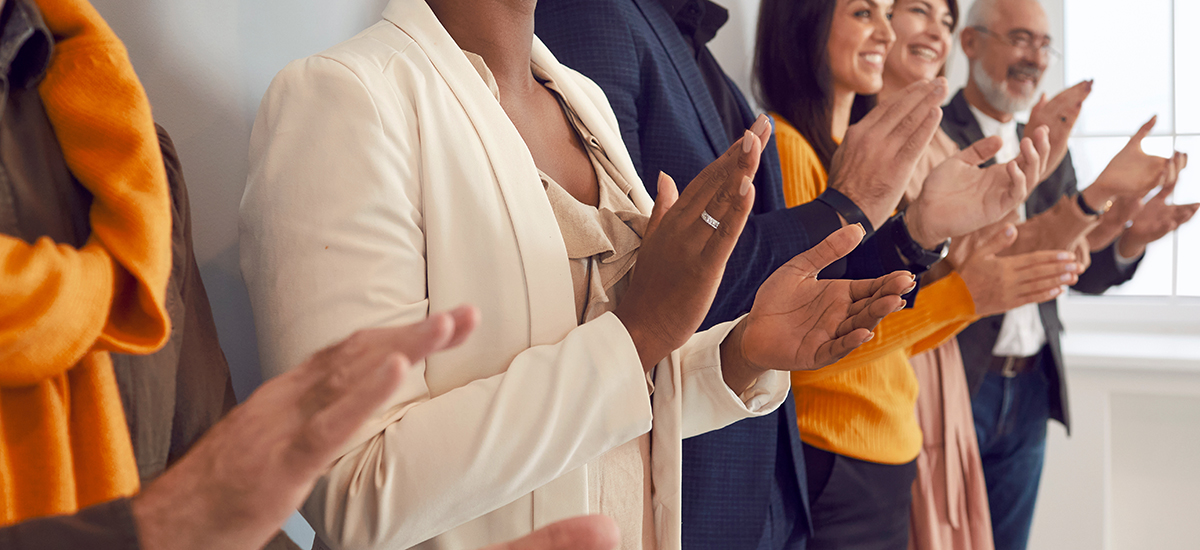 Address Challenges in Diversity, Equity and Inclusion
As recently as 2022, surveys have indicated that only 1/4th of the US IT workforce is comprised of women and only 11% of IT workers come from African American backgrounds. Attracting a wider pool of job applicants from diverse backgrounds could help address some of the IT talent gap; and while most enterprises have Diversity, Equity, and Inclusion (DE&I) programs, many still struggle to gain meaningful change through DE&I. What can organizations do to not only improve DE&I efforts, but to leverage DE&I as a way to gain a leg up in the IT labor market?

Champion DE&I Throughout the Leadership Team
True diverse and inclusive organizations have diverse leadership teams who value people for who they are and create a culture where people feel comfortable participating. Leaders who are aware of their own biases and value diverse perspectives demonstrate commitment to creating an environment where everyone can thrive as a valued part of the team.

Provide DE&I Training and Communication
Offer diversity and inclusion training for all employees that explains not just the why but also the how in creating more opportunities for people of all backgrounds.

Seek Out Diverse Perspectives
Diverse insights, ideas and perspectives add considerable value to any organization, whether it's offering innovative solutions, understanding problems or identifying strengths, flaws or improvements in your products and processes. What are you doing to ensure that diverse perspectives have a place at your table and are heard?

Cultivate a Pipeline for Sustainable Diversity
Considering the current under representation of women and minorities in technology, it is important to look at the pipeline that will shape the next generation of tech workers. DE&I objectives must be at the forefront in identifying leaders among your current team, building candidate pools and who you bring on as early career employees.

Retain Diversity
Everyone is seeking to improve DE&I in their organizations. Often, the quickest and easiest way is to change your workforce by bringing in diversity from the outside. It is tough to make progress, however, if you are losing diverse staff as quickly as you build diversity within your ranks. Retention must be a key part of your DE&I strategy.

Measure How Well You Are Doing
Set clear diversity goals and track progress not only within the HR function but across the enterprise. Proactively measure to identify issues and assess how you are doing. Once you have pure metrics and empirical evidence you can explore root issues in your organization's culture or areas of opportunity that you may have overlooked.

Engage Externally with the Future Workforce
Look beyond your walls to engage with current students who are the future workforce. Connect with university minority and women's groups to move beyond internships to provide real pathways and training for jobs as part of students' undergraduate studies. Google's Pathway to Tech initiative with Historically Black Colleges and Universities is a great example.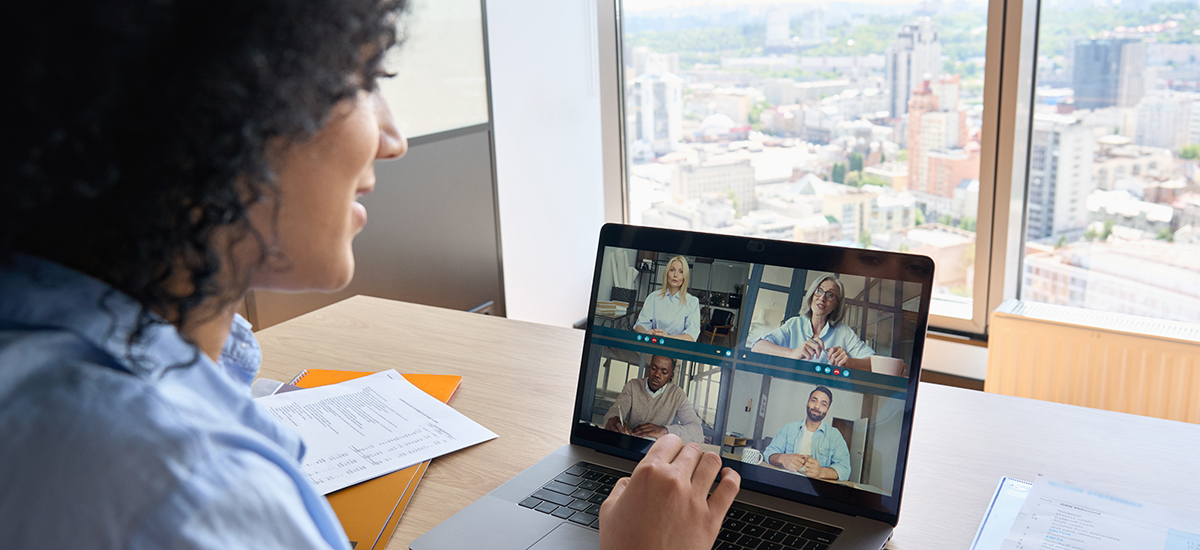 Leverage Remote Work for Recruitment and Retention

Have Clear Intent and Purpose for In-office Work
In a hybrid environment, there should be intent and purpose behind what must be done in-office and what doesn't. Collaboration activities like whiteboarding sessions, planning or Sprint Retrospectives can be reasons to schedule in-person office days, rather than having people come into the office just to be present.

Embrace Flexibility
Business units have their own functions and responsibilities so there are no one-size-fits-all approaches. Embrace flexibility to decentralize decisions on where and how to work. Let individual leaders determine what makes sense and works best for their teams.

Consider the Unique Needs of Early Career Professionals
Recent college graduates benefit from workplace acclimation, networking, mentorship and culture that are difficult to provide virtually. In a 2021 poll of college seniors by the recruitment software company iCIMS, 64% said they want to work onsite most of the time or full time, while only 2% said they want to work remotely full time. 88% said they want to meet their co-workers in person, collaborate face-to-face and build relationships in an in-person workplace setting.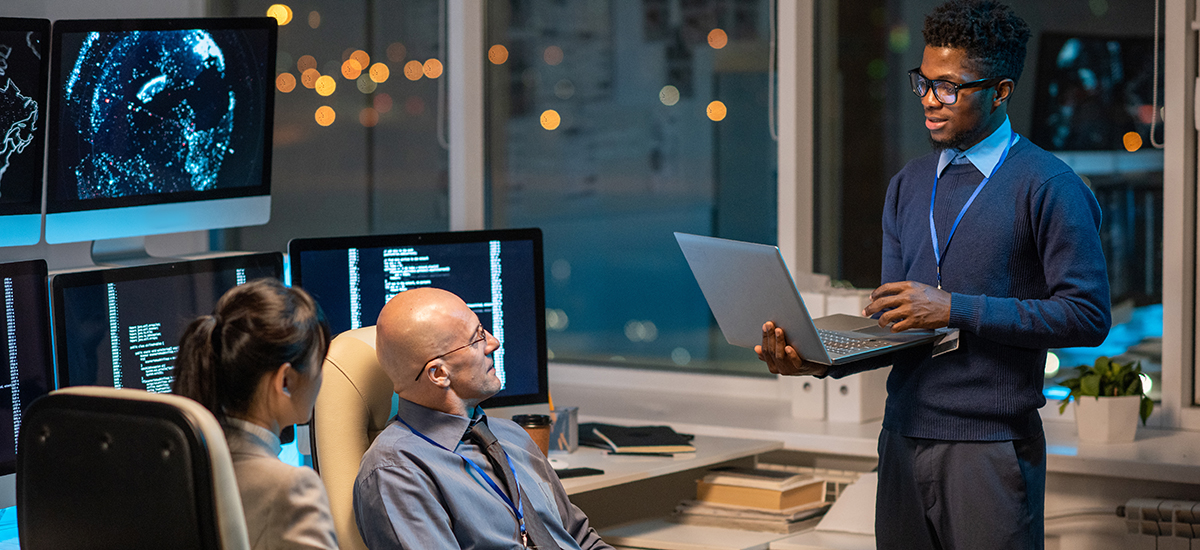 Augment Your Team with Third Party Vendors
Leveraging the power of consulting partners to augment your technology staff can provide teams with external expertise and efficiency. Engaging with third-party vendors leads to overall cost savings and strengthens your internal skillset while quickly realizing value from your technology investments. With these strategic partnerships, enterprises gain access to specialized skills, industry insights and cutting-edge technologies that may not be available in-house. By leveraging the knowledge and experience of trusted partners, you can expedite project timelines, expand capabilities, mitigate risk and stay ahead of the competition.
xScion has the experience and expertise to help you Turn Change Into Value® as quickly and efficiently as possible. We align Subject Matter Experts with processes and technology to help you kickstart a new methodology, optimize what's in place or migrate to a new way of doing things. Through our Train to Sustain approach to Knowledge Transfer, clients not only achieve immediate objectives, they are also well prepared for future advancements, opportunities or market shifts. With more than 20 years of proven success, our team has intimate knowledge on how to deploy people, ensure success and ultimately deliver measurable value in today's digital environment.
At xScion, we Turn Change Into Value by providing:

Deep Expertise
Subject Matter Experts with deep Agile, Product, Cloud and Change Management expertise driving successful transformations across large enterprises, Public Sector organizations and nonprofits.

Train to Sustain
Our knowledge transfer and Dojo training lets your team learn, test and create products while receiving hands-on training from our experts throughout the project ensuring lasting success.

Delivery Methods
Methodology agnostic expertise, including customized Agile solutions to meet the specific needs unique to your organization through industry best practices and our proprietary methods.
Ready to Turn Change Into Value®?
Our team of experts are ready to help.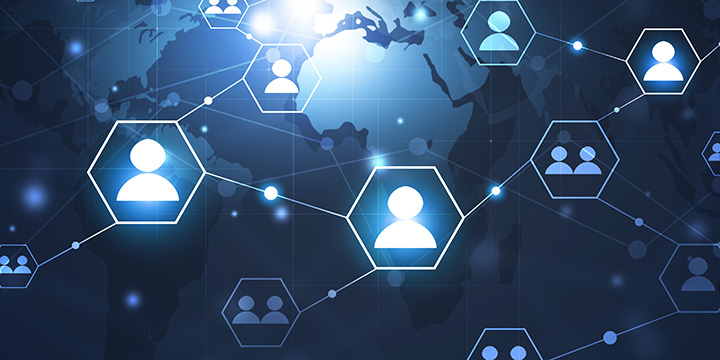 Learn how to best position your enterprise to attract, retain and upskill the IT talent needed to drive your businesses in the current tech labor market.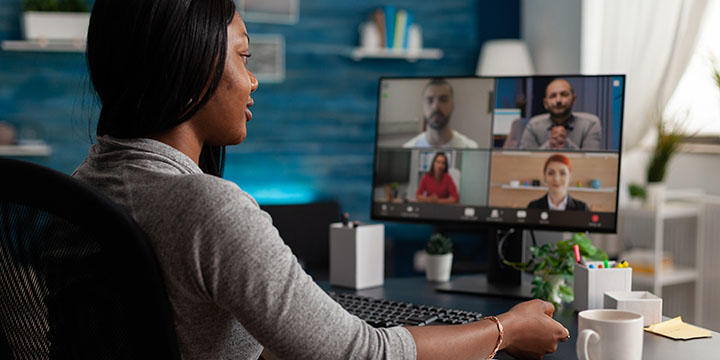 Learn how to embrace the new remote workplace and ensure it works better for all segments of diverse workforces by accounting for the unique needs of all.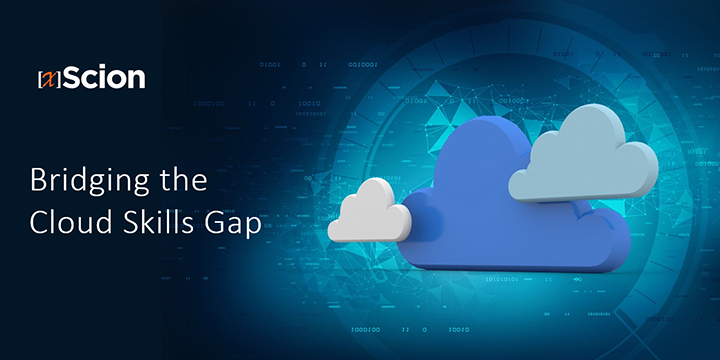 Learn how to meet your organization's Cloud goals with educational strategies and key tools that help bridge the talent gap.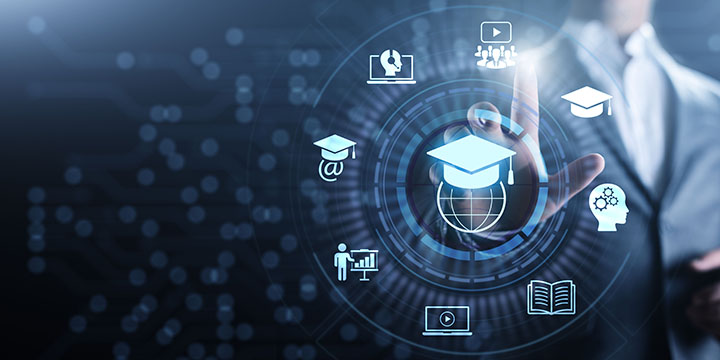 Learn how to ensure your team has opportunities to learn on the job and meet your evolving skills needs through continuous learning opportunities.
Ready to Turn Change Into Value®?
Our team of experts are ready to help.