Achieve Your Transformation Goals through Knowledge Solutions
Many organizations invest in hours of training to ensure their digital transformations are successful but fail to see a return on their investments. Often, training doesn't stick and transformations become stalled when teams gain new skills but struggle to consistently apply their knowledge in their own work environment. For many teams, training alone does not equate to a successful transformation.
Actual transformation requires hands-on training in customer environments to gain buy-in and sustain change. xScion's innovative approach to knowledge transfer unlocks the power of practical learning and drives meaningful change. Our experts provide organizations with Train to Sustain™ knowledge transfer in multiple areas of digital transformations including Business Agility, Product Management, Change Management and Cloud Transformation.
Ensure Success with Train to Sustain
™
Rather than traditional knowledge transfer at the end of an engagement, xScion's experts work alongside your teams early in the engagement to create lasting partnerships focused on knowledge share that directly applies to your unique work environment.
By engaging in real-world scenarios and periodic value checks, your team will acquire skills they can immediately implement, ensuring knowledge transfer with a lasting impact. Your teams will focus on knowledge share that is contextual and deeply relevant, guaranteeing the skills acquired are not just theoretical but immediately actionable.
Train to Sustain
™

encompasses training and knowledge transfer for diverse areas of business operations and IT, from Software Application Management and IT Infrastructure to Web Applications and Agile Frameworks.
Shift Left: Learn Early and Often
Train to Sustain™ is a major shift toward the left from traditional knowledge transfer. Unlike traditional methods that save training for the tail end of an engagement, our experts look at knowledge transfer as an iterative process, embedded early and often throughout the transformation lifecycle.
Our proprietary practices included in this approach help reduce knowledge transfer duration significantly – as SMEs and users are involved in the process early – and enables early production roll-out and prevention of knowledge loss.  By championing this early and consistent learning approach, we aim to set the gold standard in knowledge transfer, driving genuine, lasting change.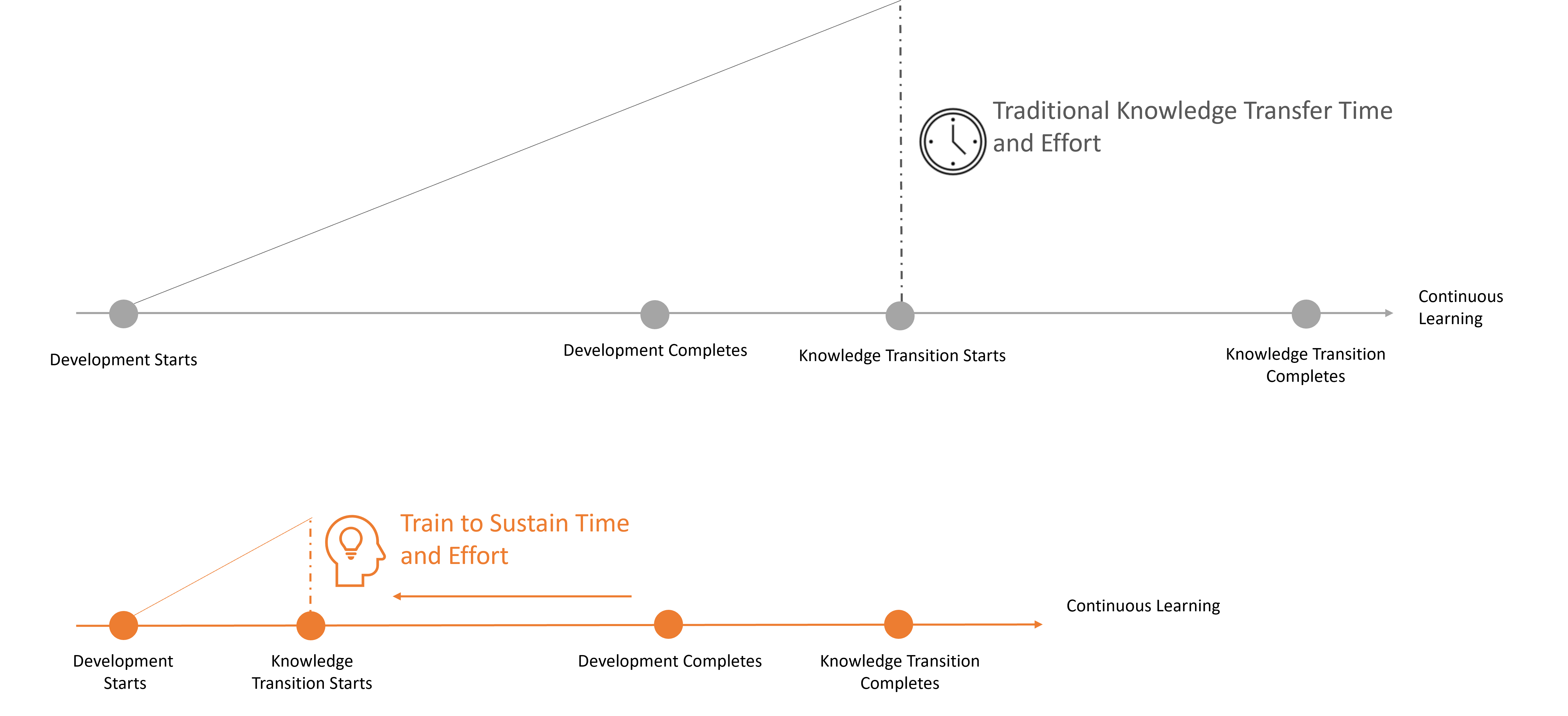 xScion's Approach to Knowledge Transfer

Conduct Hands-on Training
Our Dojo approach helps train and coach customer teams on the specific domain, application and/or product.

Deliver Early and Often
We integrate knowledge transfer into the delivery pipeline as a concurrent, iterative deliverable.

Design Tailored Coaching
We address your organization's exact needs to ensure knowledge transfer is optimized for your goals.

Gain Stakeholder Buy-in
To reduce the time and cost of change, our experts work with Stakeholders to gain early buy-in.

Work with Industry Experts
Our experts bring years of experience with industry best practices and emerging technology to share with your team.

Utilize Practical Application
Our team focuses on practical application in your work environment to ensure new skills are regularly applied.

Create a Culture of Learning
Your organization will gain a competitive edge as your entire enterprise applies new skills and ways of learning.

Provide Long-term Support
After the engagement, we provide resources, follow-up sessions and periodic check-ins to ensure skills are retained.

Training Materials
Assessments and Playbooks tailored to meet your organization's unique training needs.

Subject Matter Experts
Engineering and Process Squads comprised of practitioners and a dedicated training SME.

Engineering
Engineering SMEs implement changes and provide hands-on- training within delivery sprints.

Continuous Learning
Iterative approach designed to align with business outcomes and promote continuous learning.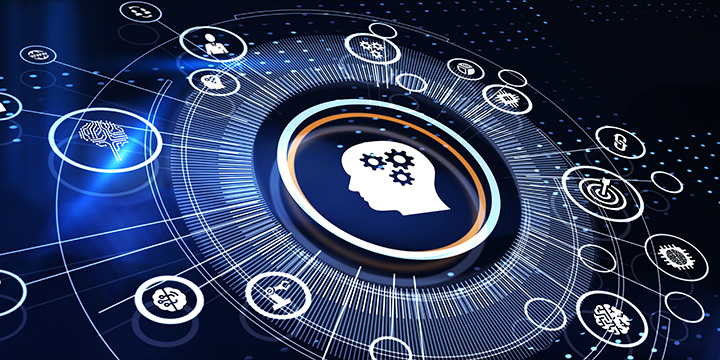 Optimize Organizational Knowledge: A Train to Sustain™ Viewpoint
Learn how to optimize your organization's knowledge transfer now that continuous upskilling of employees has become crucial to fully realize the business value from transformation investments.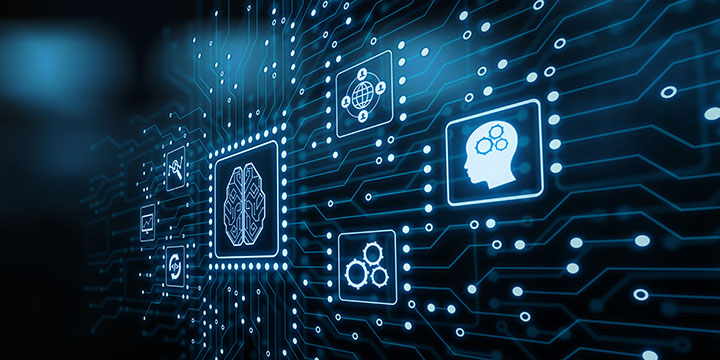 Train to Sustain™: 3 Ways to Get the Most Out of Your Agile Training
Learn how to optimize Agile Training and achieve greater ROI by overcoming common obstacles organizations face after returning to the work place.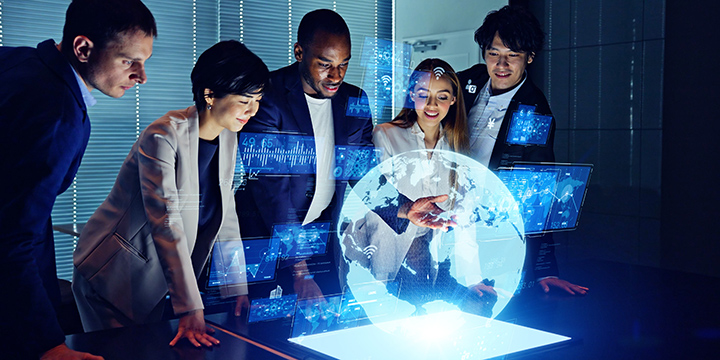 Train to Sustain™ with Hands-on Learning
Learn how Agile Coaches and practical workplace learning can optimize Agile training for teams in their unique work environments.
Ready to Turn Change Into Value®?
Our team of experts are ready to help.