Become a Digitally Transformed Nonprofit
In today's digital and social media driven world, nonprofit members now have the same user experience expectations as they do with commercial companies.
Nonprofits must reassess the way they interact with members and operate their organization's unique systems to leverage Cloud technologies, a Product Mindset and Agile methodologies.
Take Our Problem Space Exploration Survey
If you're looking for ways to improve your team's Product journey, get started with our Problem Space Exploration. This 4-minute survey will provide you with personalized feedback from our Product SME to help you discover your nonprofit's strengths and weaknesses in delivering digital products. 
Focus On Your Mission. Leave Your Technology Needs to Us
Our experts bring deep experience supporting all types of nonprofits, including associations, foundations, think tanks and philanthropic organizations.
We understand the unique business and IT challenges nonprofits face, as well as rising member expectations due to ever-evolving commercial experiences.
We can help you become a digitally-transformed nonprofit that leverages new technologies, processes and methodologies
to support your mission.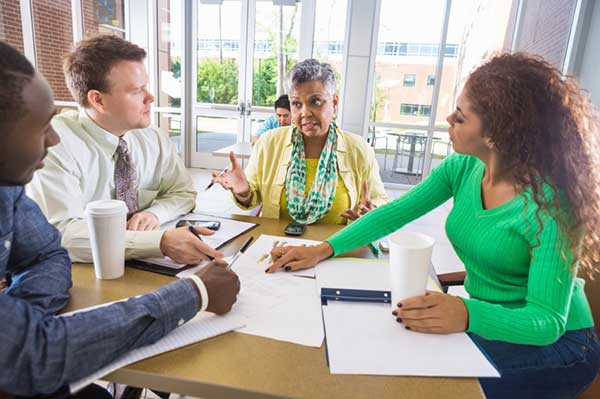 Evolve Your Culture, Process and Operations to Support New Technologies

Create an environment that leverages Agile and Cloud technology to drive business decisions and better serve members.

Increase agility and speed to respond to member demands.

Leverage new technologies to save costs, improve operational efficiencies and increase productivity with often limited staff.
Leverage an Outside Perspective for Success
Our experts understand the tools, processes, methodologies and security options – as well as the new ways of thinking and skillsets needed to leverage them all effectively.
Work with you to start or accelerate your technology transformation plans
Assess your technology and create a roadmap for success
Work with our Lean teams that help you realize value sooner
Fulfill technology and business skillsets as needed
We understand both the unique challenges that nonprofits face and the need to meet rising customer expectations due to their commercial experiences.
Leverage new ideas from the commercial sector that you need to adhere to in order to be successful
Improve your bottom line by uncovering non-dues and save operational expenses
Explore Our Industry-leading Capabilities
Ready to Turn Change Into Value®?
Our team of experts are ready to help.