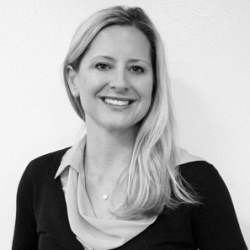 Alison leads xScion with a true passion for quality and doing business the right way from the start.  Whether it be a new client engagement, an operational challenge or managing and mentoring internal talent, her focus is always placed on inspiring others to think outside of the box. 
In 2002, Alison co-founded xScion with her professional colleague and good friend, Barry Dwyer, based on one simple principle – treat people the way you want to be treated while having fun doing it. From true organic growth, this basic premise has proven to be successful as xScion continues to prosper and grow each year.  As a validation of Alison's passion for the people part of business, shehas also consulted with Booz Allen Hamilton and SE Solutions to support their strategic recruiting and talent management initiatives.
Prior to starting xScion, Alison served as Recruiting Director for Cysive, Inc., a multi-channel software solutions builder based in Reston, VA.  This role included managing all talent and recruiting efforts for Cysive's western regional offices during the well-known dot com boom.  Alison joined Cysive in May of 1999 as a Senior Technical Recruiter, and was quickly promoted to the Director role. Previously, Alison served in Recruiting Management and Technical Recruiting roles within the IT consulting services sector having worked for Noblestar Systems and Spectrum Technology Group, as well as IMI Systems Inc., her first professional job.
Alison holds a BA from Mount Saint Mary's University majoring in Sociology, with a minor in Business and Finance.  She lives in McLean, Virginia with her husband and children.