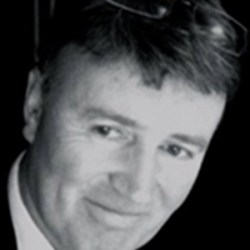 Paul began his professional career out of school serving in the United States Marine Corps where he was fortunate enough to serve in some pretty exotic locales… Okinawa, Japan, Korea and aboard a number of US Navy ships. He then was transferred to "not so exotic, but always exciting" Washington, DC for a tour on the Inspector-Instructor Staff. His experience as a Casualty Assistance Calls Officer there began a lifelong passion for assisting veterans and their families.
He began his career in the health care space in 1995 directing the operations of a startup firm specializing in managed care business and systems consulting to the payor space. This role was the "entrepreneurial incubator" that led he and a number of his colleagues to start other businesses in the next few years. It was also the first job where he didn't have to wear a suit and proved that you could do professional grade work in blue jeans!
After a few years in the payor space, the pharmaceutical sector beckoned and for the next 11 years he made his mark in medical education. Living in Doylestown, PA… AKA "PharmaTown,  USA",  Paul was ideally situated to work with no fewer than 12 pharma companies within a 45 minute drive. It was the sale of one of his companies that allowed for the development of a veteran's program that continues to this day.
A former colleague asking for help fixing their "broken" sales team led to Paul's second career in the payor space in 2009.  For the last several years, Paul has answered the call and provided his professional experience and can-do approach to solving for the many challenges his clients and team mates face.
The recipient of many awards for sales and team building,  Paul believes true teamwork is best summed up in the quote often times attributed to President Truman… "It's amazing what you can accomplish if you do not care who gets the credit."