SMART Data
Sound business decisions are based on SMART data.
As the universe of data available to organizations increases exponentially, you must be able to harness the enormous potential of the data your organization possesses.
We can help you develop data strategies, deploy them across your organization, and use them to continuously evolve through technology to gain deeper insights and solve your unique challenges. We can help you develop strategies, improve structure and utilize underlying capabilities to extract business value from data.
Services to Help With All Your Needs
We're vendor neutral—which produces influence-free insights that can drive the bold steps to reinvent operating cost structures, market position and relationships with customers.
Better Data Save More Lives.
6-8 Weeks to 1-2 Days: Reduction in Time for Data-Driven Decisions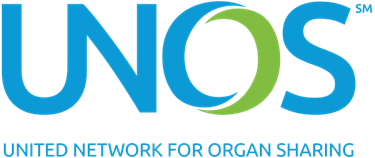 UNOS, the United Network for Organ Sharing, wanted to create a self-service reporting system for transplant centers and organ procurement organizations.  "We wanted to correlate diverse sets of data to create a unified view of all historical data about patients and organs before, during, and after transplantation. This will give the donation and transplantation community more information into factors considered for organ transplants, which in turn will influence future transplantation policies and practices." Alex Tulchinsky
Solutions
Our team of experts can help you with:
Data Strategy & Governance
Using the Agile Data Maturity Model (ADMM) –  a superset of best practices used to align data strategy, structure and delivery.
Guide business decisions at the leadership level, while using best practices to make tactical decisions at the practitioner level
Assess the relative maturity of core capabilities required to become a data-driven organization
Review a comprehensive scorecard to prioritize data management and governance
Business Intelligence & Big Data
Realizing the greater the data universe expands, the greater the insights it can produce, and the greater the acceleration in Time-to-Value it provides to strategic initiatives.
Develop cloud-based Hadoop data lakes
Integrate, understand, manage and govern data appropriately across its lifecycle
Leverage the latest open source and proprietary tools to capture, store and analyze both structured and unstructured data
Develop and deploy Agile data visualizations
Design real-time dashboards and reporting
Standardize shared enterprise datasets
Data Analytics & Science
Implementing advanced scoring models, probability mapping and predictive analytics to factually forecast and measure operational and customer impacts.
Implement domain specific analytical solutions, predictive models and sentiment analysis
Employ Machine Learning and Enterprise Self-tuning technology to optimize deep analytics
Deploy emerging technologies to drive powerful analytics
Platform-As-A-Service
Developing new service models on any infrastructure using Agile principles to better serve your customers and create new revenue streams.
Offer Full Stack Automation using DevOps
Transition to cloud-based, service-driven architecture
Develop platforms that are API-driven with transparent costs
Expand capability to rapidly deploy infrastructure assets
Our Results Speak for Themselves
30% - Increase in Productivity
Here's a Few of Our Partners